Renowned Speakers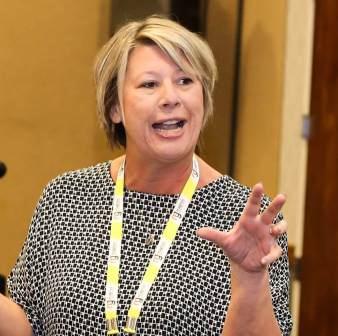 Anne-Maria Newham
Lincolnshire Partnership Foundation Trust UK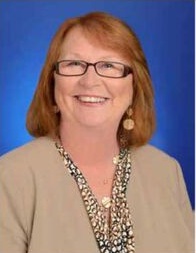 Adele A. Webb
Capella University USA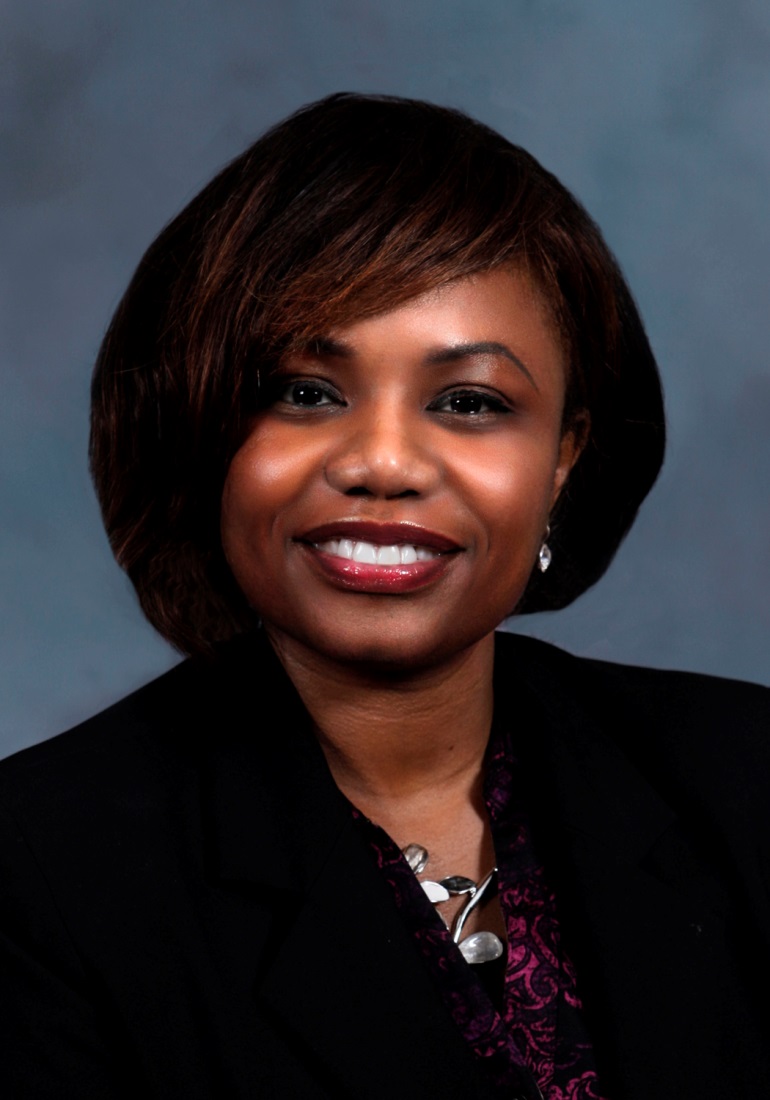 Katie Boston-Leary
Maryland Organization of Nurse Leaders USA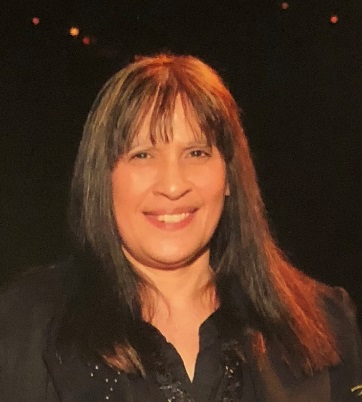 Angela Cruz
West Texas Veterans Affair Healthcare System USA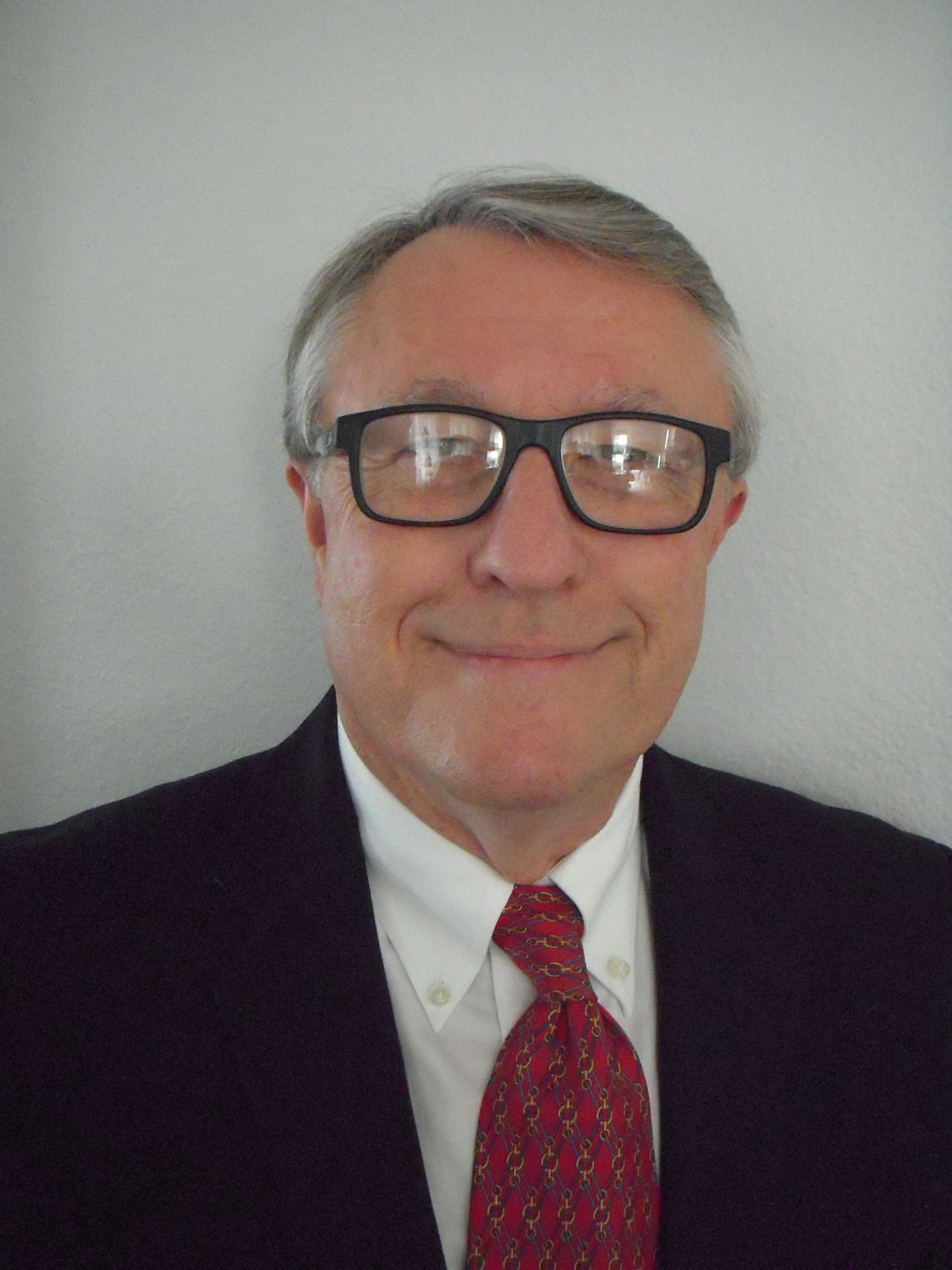 Larry E Simmons
National League for Nursing USA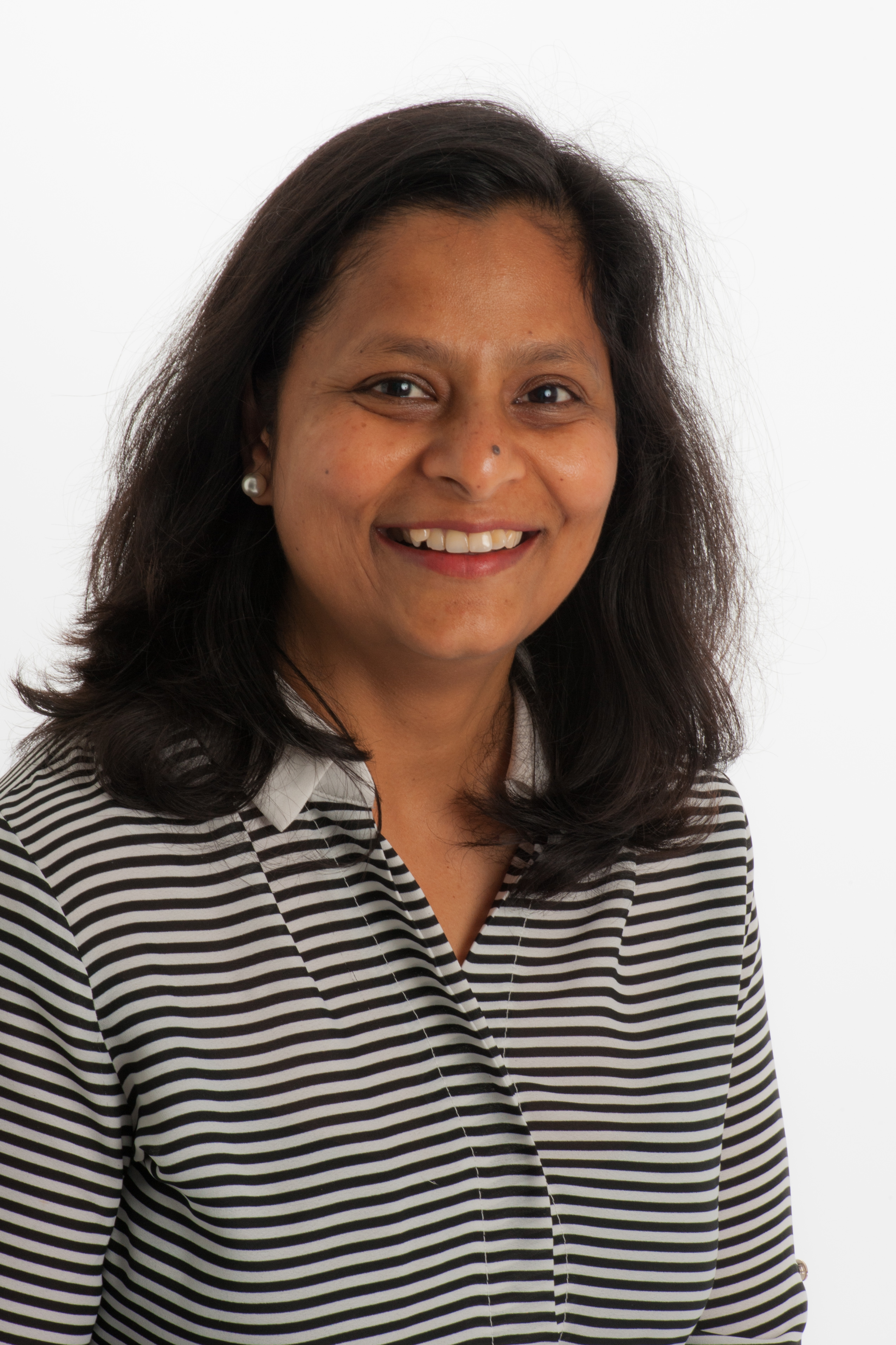 Sandra Almeida
Auckland City Hospital Newzealand
Laura Croan
Belfast Health and Social Care Trust Ireland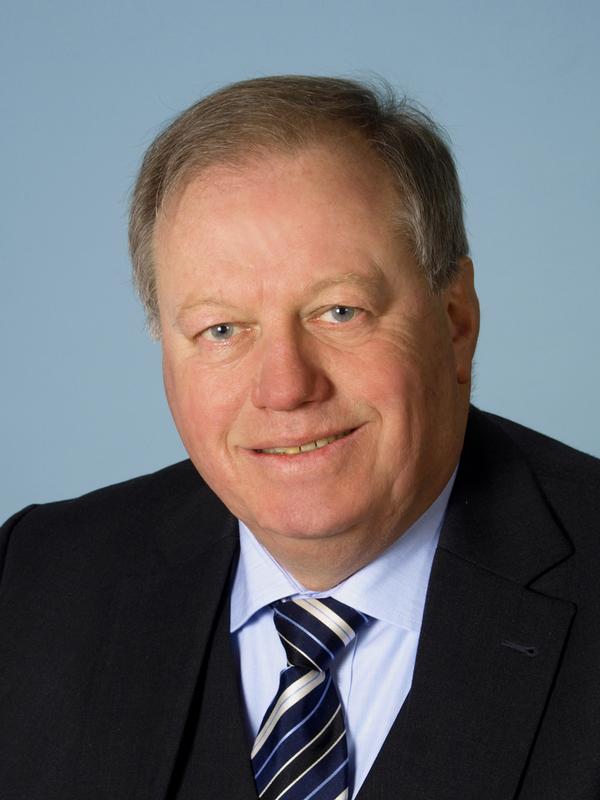 Franz Porzsolt
Institute of Clinical Economics Germany
Recommended Global Nursing Webinars & Conferences
Asia Pacific & Middle East
Nursing Education-2023
About conference
We cordially invites the participants from all over the world to present and exchange knowledge at the renowned "58th World Congress on Nursing Education and Patient Safety" which is scheduled during October 26-27, 2023 in Osaka, Japan. With dynamic Keynote presentations, oral talks, poster presentations, and exhibitions from renowned practitioners in the field of nursing and its disciplines, this event offers a hybrid research forum for Nursing Education and Patient Safety, with a focus on the theme of "Comfort, Compassion and Caring – The facets of Healthcare and Nursing. "You will gain new knowledge about physics that will be really helpful.
The 58th World Congress on Nursing Education and Patient Safety is a platform for nursing peoples like student, faculty, deans, researchers and leaders to collaborate on topics affecting nursing education. Participants can Take advantage of opportunities to learn more about the Nursing Conference through a variety of oral presentations and posters. Take advantage of opportunities to collaborate with nurses around the world. Attend important plenary sessions on relevant nursing issues.
A Joint Accreditation Provider, as Joint Providers of accredited continuing education activities for the healthcare team consisting of physicians, nurses and pharmacists. As Co-providers, all activities are planned and implemented in compliance with the educational standards of Joint Accreditation formed by the accreditation standards and essentials of the ACCME, the ACPE and the ANCC. Complete activity information is presented at the activity and on the activity web page.The Conference is also having CPD Credits Accredited by The CPD Standards Office, beneficial for the development and advancement of professional career.
Scope and Importance
Courses on several themes are included in nursing education in 2023. These include nursing diagnosis, nursing care planning, and nursing assessment. Nursing students in the US receive their education through conventional classroom and laboratory instruction.
Nurses must be equipped to provide for the different needs of their patients, act as leaders, develop patient-beneficial science, and increase the ability of other healthcare professionals to provide safe, high-quality patient care.
Why to attend
Who can attend?
The conference Nursing Education 2023 brings together experts from practice, research, administration, policy, and education who are interested in a variety of nursing specialties, including psychiatric, cancer, cardiac, critical care, adult & women's health, legal, pediatric, and emergency nursing. It serves as a venue for discussing topics of shared interest as well as for exchanging information, supporting arguments, and coming up with solutions.
Why to Attend?
Nursing Conferences is a global forum for idea exchange and continuously stays up with the most recent advancements in nursing care and education. the chance to listen to lectures given by eminent scientists from around the world.
Benefits:
Accepted abstracts will be published in our Journals and provided with DOI.

Global networking: In transferring and exchanging Ideas.

A Unique Opportunity for Advertisers and Sponsors at this International Event.
Traget audience
Nursing
Nursing education
Acupuncturists
Doctors, Physicians
Students & Academicians
Research People
Scientists
Professors
Business Analysts
Alternative & Complementary Medicine Practitioners
Nursing care and healthcare Researchers
Scientific sessions
Track 1: Nursing education
Nurse education consists of the theoretical and practical training provided to nurses with the purpose to prepare them for their duties as nursing care professionals. This education is provided to student nurses by experienced nurses and other medical professionals who have qualified or experienced for educational tasks, traditionally in Nursing schools. Most countries offer nurse education courses that can be relevant to general nursing or to specialized areas including mental health nursing, pediatric nursing and post-operatory nursing. Nursing education refers to formal learning and training in the science of nursing. This includes the functions and duties in the physical care of patients, and a combination of different disciplines that both accelerates the patient's return to health and helps maintain it.
Track 2: Nurse Practitioners
A nurse practitioner is an advanced practice registered nurse and a type of mid-level practitioner.NPs are trained to assess patient needs, order and interpret diagnostic and laboratory tests, diagnose disease, formulate and prescribe medications and treatment plans. NP training covers basic disease prevention, coordination of care, and health promotion, but does not provide the depth of expertise needed to recognize more complex conditions. According to the American Association of Nurse Practitioners, NPs are trained, licensed, and independent health care clinicians who concentrate on managing patients' health conditions by treating injuries and illnesses, as well as supporting injury and disease prevention.
Track 3: Psychiatric Nursing
In most cases, mental health is a state of emotional, psychological, and social wellness evidenced by satisfying interpersonal relationships, effective behavior and coping, positive self-concept, and emotional stability. Psychiatric-mental health nursing requires a wide range of nursing, psychosocial, and neurobiological expertise. PMH nurses promote well-being through prevention and education, in addition to the assessment, diagnosis, care, and treatment of mental health and substance use disorders. Mental illness can affect individuals of any age, ethnic origin, or socioeconomic status. For this reason, a mental health nurse may need to work with many different individuals from various backgrounds.
Track 4: Gerontological Nursing
Gerontological nursing is the specialty of nursing pertaining to older adults. Gerontological nurses work in collaboration with older adults, their families, and communities to support healthy aging, maximum functioning, and quality of life. The term gerontological nursing, which replaced the term geriatric nursing in the 1970s, is seen as being more consistent with the specialty's broader focus on health and wellness, in addition to illness.Gerontological nursing is important to meet the health needs of an aging population. Due to longer life expectancy and declining fertility rates, the proportion of the population that is considered old is increasing. This population tend to have more comorbidities such as high blood pressure, diabetes, heart condition. This field requires complex care to fulfill their needs.
Track 5:Clinical nursing
Clinical research nursing is defined as clinical nursing practice with a specialty focus on research implementation and the care of subjects participating in clinical research. In addition to providing and coordinating clinical care, clinical research nurses have a central role in ensuring participant safety, ongoing maintenance of informed consent, integrity of protocol implementation, accuracy of data collection, and data recording, and follow-up. Care received by research participants is driven by study requirements and the collection of research data, as well as by clinical indications. The primary responsibility of the Clinical Nurse is to manage, coordinate and provide competent nursing care for patients, using leadership and advanced nursing skills and knowledge relevant to the practice setting.
Track 5:Adult Health Nursing
An important aspect of nurses is to get the trust and confidence of each patient in improving their quality of life. The Adult nurses care for adult patients who are suffering from a variety of health conditions, ranging from minor injuries and ailments, to acute and long-term illnesses and diseases. Promoting good health and well-being through education and awareness on certain topics such as diabetes, weight loss and quitting smoking. They will work within a multidisciplinary team but will in the main point of contact for patients, often providing the most continuity of care.
Track 6: Midfery nursing
A nurse midwife is both a nurse (usually a registered nurse) and a midwife, having completed nursing and midwifery education leading to practice as a nurse midwife and sometimes credentialed in the specialty. Nurse midwives provide care of women across the lifespan, including during pregnancy and the postpartum period, and well woman care and birth control. Nurse midwives can function as primary healthcare providers for women and most often provide medical care for relatively healthy women, whose health and births are considered uncomplicated rather than high risk, as well as their neonates. Women with high risk pregnancies can often receive the benefits of midwifery care from a nurse midwife in collaboration with a physician.
Track 7:Nursing care
A nursing care provides direction on the type of nursing care the individual/family/community may need. The main focus of a nursing care plan is to facilitate standardised, evidence-based and holistic care. Nursing care plans have been used for quite a number of years for human purposes and are now also getting used in the veterinary profession. A care plan includes the following components: assessment, diagnosis, expected outcomes, interventions, rationale and evaluation. The care plan is essentially the documentation of this process. It includes within it a set of actions the nurse will apply to resolve/support nursing diagnoses identified by nursing assessment. Care plans make it possible for interventions to be recorded and their effectiveness assessed. Nursing care plans provide continuity of care, safety, quality care and compliance.
Track 8:Pediatric Nursing
Pediatric nursing is a nursing specialization in which nurses provide medical care for children from birth to late teens. They should provide support and help to children and their family who is suffering from various health problems like birth defects, infections, heart deformities and many others. And they must have a deep knowledge in growth and development of children in order to meet the child's emotional and physical needs. Most of the pediatric nurses prefer a family centered care and thereby normalize the life of the child during the hospitalisation. As a paediatric nurse, you are likely to work in a hospital, paediatric clinic or school. You can also work in care homes or hospices for children with terminal illnesses. Some paediatric nurses work for social services or government agencies to help children in social care.
Track 9:Critical care Nursing
Essential thought nursing is the field of nursing which focus on the most extraordinary thought of the on a very basic level debilitated or unsafe patients. Sickness expectation and nursing thought is the control stressed with preventing nosocomial or human administrations related pollution, a valuable (rather than educational) sub-request of the investigation of illness transmission. New imagined babies who require genuine remedial thought are routinely yielded into a remarkable zone of the recuperating office called the Neonatal concentrated care and Nursing care.
Track 10: Legal nursing
A Legitimate Attendant Advisor or Legal Nurse Consultant (LNC) is an enrolled nurse who utilizes ability as a social insurance supplier and specific preparing to counsel on therapeutic related lawful cases. LNCs help lawyers in perusing restorative records and understanding medicinal phrasing and social insurance issues to accomplish the best outcomes for their customers. A legitimate medical caretaker expert extensions holes in a lawyer's learning. While the lawyer is a specialist on lawful issues, the LNC is a specialist on nursing and the social insurance framework.
Track 11:Healthcare
A wellbeing framework, additionally now and then alluded to as medicinal services framework or human services framework is the association of individuals, organizations, and assets that convey social insurance administrations to meet the wellbeing needs of target populaces and proceeding with instruction assumes a noteworthy part human services framework. Human services Management is an expert association inside the United Kingdom, for supervisors in the wellbeing and social care divisions. Its participation covers the National Health Service, autonomous wellbeing and social care suppliers, human services advisors, and the military.
Track 12:Nursing informatics
Nursing informatics (NI) is the Virtue that merges nursing science with various data organization and demonstrative sciences to arrange, show, keep up, and spread information, knowledge, mindfulness, and foreknowledge in nursing practice. Nursing informatics , control medical attendants, clients, patients, the amateurish human services association, and other colleague in their basic leadership in all execution and vibe to pick up pointed conclusion. This support is skilful using knowledge arrange, insight advancement, and knowledge computerization.
Track 13: Transitional nursing
Transitional consideration alludes to the coordination and congruity of human services amid a development from one medicinal services setting to either another or to home, called transitional care nursing, between social insurance experts and settings as their condition and care needs change over the span of an endless or intense sickness. More established grown-ups who experience the ill effects of an assortment of wellbeing conditions frequently require human services administrations in various settings to meet their some needs. For youngsters the emphasis is on moving effectively from tyke to grown-up wellbeing administrations.
Track 14: Neurology nursing
Neuroscience nursing is a distinctive area within the discipline of nursing. It focuses on the care of individuals with brain, spine and nervous system disorders. Neuroscience nurses work in a wide range of settings from academic medical centers to skilled nursing facilities, rehabilitation units to epilepsy monitoring units. Neuroscience nurses can be found in virtually any setting that nurses practice
Track 15: Palliative Care
Palliative care (derived from the Latin root palliate, or 'to cloak') is an interdisciplinary medical caregiving approach aimed at optimizing quality of life and mitigating suffering among people with serious, complex, and often terminal illnesses.Within the published literature, many definitions of palliative care exist. The World Health Organization (WHO) describes palliative care as "an approach that improves the quality of life of patients and their families facing the problems associated with life-threatening illness, through the prevention and relief of suffering by means of early identification and impeccable assessment and treatment of pain and other problems, physical, psychosocial, and spiritual.
Market analysis
The Nursing Care Market report is equipped with market data from 2013 to 2023. The report gives a market overview covering key drivers and risks factors. The report is bifurcated by top global manufactures mentioning sales, revenue and prices as applicable. It also evaluates the competitive scenario of the leading players. The report expands to cover regional market data along with type and application.
Nursing care refers to collaborative and autonomous care of individuals of all ages, group, communities and families by skilled person or nurses. Nurses are trained professionals which promote health and prevent diseases. Nurses help patient to cope up with illness and provide assistance to patients in medical procedures. Nurses are responsible for assessing patient, giving medicines and treatments. Nurses also develop and manage nursing care plans. Nursing care includes prevention and cure of diseases. Nursing care includes approaches of personalized care with more safety, convenience and comfort.
Scope of the Report:
This report studies the Nursing Care market status and outlook of Global and major regions, from angles of players, countries, product types and end industries; this report analyzes the top players in global market, and splits the Nursing Care market by product type and applications/end industries.
North America followed by Europe is dominating the global nursing care market due to high healthcare expenditures. The U.S. is dominating the North American nursing care market due to increasing prevalence of diseases. Asia is expected to show high growth rate in the next five years. Some of the key driving forces for nursing care market in emerging countries are increasing aging population and increasing number of hospitals.
The global Nursing Care market is valued at xx million USD in 2017 and is expected to reach xx million USD by the end of 2023, growing at a CAGR of xx% between 2017 and 2023.
The Asia-Pacific will occupy for more market share in following years, especially in China, also fast growing India and Southeast Asia regions.
North America, especially The United States, will still play an important role which cannot be ignored. Any changes from United States might affect the development trend of Nursing Care.
Europe also play important roles in global market, with market size of xx million USD in 2017 and will be xx million USD in 2023, with a CAGR of xx%.
Market Segment by Companies, this report covers:
Emeritus
Genesis Healthcare
Life Care Centers for America
Kindred Healthcare
Extendicare
Market Segment by Regions, regional analysis covers
North America (United States, Canada and Mexico)
Europe (Germany, France, UK, Russia and Italy)
Asia-Pacific (China, Japan, Korea, India and Southeast Asia)
South America (Brazil, Argentina, Colombia)
Middle East and Africa (Saudi Arabia, UAE, Egypt, Nigeria and South Africa)
Visa Requirements
The NURSING EDUCATION-2023 Organizing Committee hereby reiterates that we are NOT involved in VISA processing. We can help you by providing supporting documents such as an invitation letter, abstract acceptance letter, and registration payment receipt.
You may need to submit additional documents along with these documents to the embassy.
Invitation Letter: The official invitation letter is proof that your submitted paper and registration request are accepted by the conference board. It will be indicated in English and can help you with your visa application.
* Only registered participants will receive an official invitation letter
* Participants must complete registration and submit authenticated information to obtain an official invitation letter [i.e. passport (scanned copy), date of birth, mobile phone number, physical address, and a photograph].
*Contact the program manager for more information
• Official invitation letters will be provided only to attend the conference.
** IF YOUR APPLICATION IS TURN DOWN THEN THE ORGANIZING COMMITTEE OF NURSING EDUCATION-2023 CAN NOT CHANGE THE DECISION OF THE DEPARTMENT OF FOREIGN AFFAIRS AND WE WILL NOT HEAR ANY DISCUSSION OR CORRESPONDENCE WITH THE IND, MOFA OR EMBASSY ON BEHALF OF THE CANDIDATE **
To Collaborate Scientific Professionals around the World
Conference Date October 26-27, 2023
For Sponsors & Exhibitors
Supported By
Journal of Nursing & Care
All accepted abstracts will be published in respective Conference Series International Journals.
Abstracts will be provided with Digital Object Identifier by